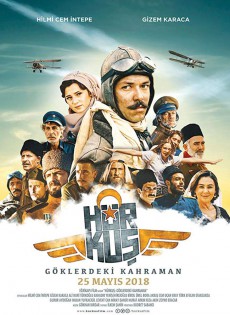 The film by Veciha Hürkus tells the story of the first Turkish pilot, who is "part-time" also the first aviator of Turkey, who created his own aircraft, and even later the "Winged Alliance". Even when he was not a pilot, Wedjhi went to the Balkan war as a volunteer.
After that, Hyrkush fought in the First World War and in the War of Independence. In 1917, on the Caucasian front, his plane was shot down, as a result of which he was captured by the Russians. Later, Wedzhi Hurkush managed to escape.
Then follows the marriage in Izmir, the birth of his daughter, further design developments and their implementation. Later, the aircraft factory will be named after Hürkush. In a word, the biography of the first Turkish pilot. The premiere will be held on May 25, 2018.
Advertising