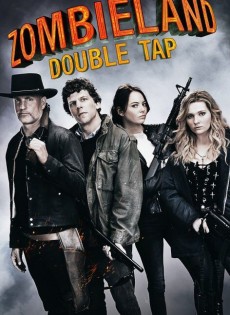 Reese and Wernick do not want to reveal any potential Zombieland sequel plot points. They are not planning on an immediate sequel, due to being heavily involved with other writing projects. The original cast and director are all set to return and Fleischer is enthusiastic about the idea of doing the sequel in 3D. Woody Harrelson and Jesse Eisenberg confirmed in February 2010 their return for the second installment of the series. In 2010, Fleischer stated that he was working on the screenplay and the creators have begun searching for another "superstar cameo."
In July 2011, Jesse Eisenberg said that he was "not sure what's happening" with the sequel but that the writers were working on a script for Zombieland 2. Eisenberg expressed concern that a sequel would no longer be "relevant." Woody Harrelson said that he was also hesitant to do a sequel, saying that "It's one thing to do it when it came out real good and it made a lot of people laugh, but then do a sequel? I don't know. I don't feel like a sequels guy."
In February 2016, Reese and Wernick were announced to be writing the sequel. In August 2016, Reese and Wernick confirmed that they were working on Zombieland 2 and meeting with Woody Harrelson to discuss the film, while stating "all the cast is pretty excited."
Advertising