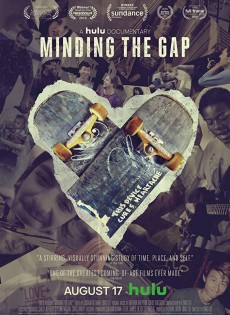 Like most kids of my generation, I tried skateboarding. I had a buddy who had several boards and he always wanted to skate, so when I went over to his house I'd try it. I wasn't great, but I wasn't bad, either. Still, it never took the way it does for some kids. I sometimes wondered why.
This movie suggests a reason I had never considered before: I was fortunate enough not to have something to try to escape from. That's what skateboarding is for these young men. It's not about tricks or cool sneakers. It's about feeling, however briefly, like you are free and in control of the world. I've never seen that idea conveyed so effectively as it is in this documentary's skating footage.
Minding the Gap would make a perfect double feature with The Rider, another terrific 2018 film about lower-class dreamers trying to hang on to the one thing that makes them happy in a world that's so full of heartache. I loved them both even though they made me sad.
Advertising