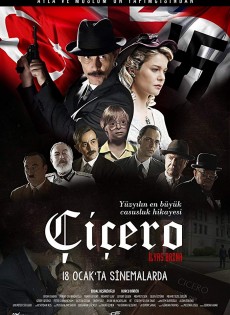 The film is based on real events, describes the events that took place during the Second World War.
Albanian by birth, living in Turkey from childhood, Ilyas Bazna worked as a servant in the British Embassy of Ankara. Somehow valuable information falls into his hands, and he sells it to the Germans. Bazna's espionage activities, to which they give him the nickname "Cicero", are of immense benefit to the fascists. however, things are not so simple - Ilyas Bazna actually served the Turkish government ...
Against the backdrop of espionage, the film will show a beautiful love story ...
Advertising