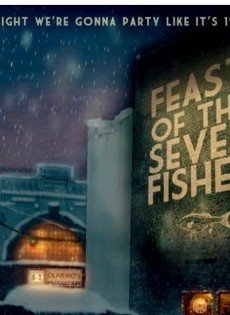 There are many hypotheses for what the number seven represents. Seven is the most repeated number in the Bible and appears over 700 times.
One popular theory is the number represents completion, as shown in Genesis 2:2: "By the seventh day God completed the work he had been doing; so on the seventh day he rested from all his work." During the feast of the seven fishes, participants celebrate the completion of God's promise of the Messiah through Jesus.
Other theories include: that the number represents the seven Sacraments of the Roman Catholic Church; or it represents the Seven hills of Rome that surround the city. It may represent perfection (the traditional Biblical number for divinity is three, and for Earth is four, and the combination of these numbers, seven, represents God on Earth, or Jesus Christ).
Advertising